US correspondant for French magazines MX Mag' and Moto Verte, I'm also working with other editors in Europe and in the US. After all these years in the field of photography and journalism, thousands of pictures were published in many magazines, while hundreds of articles were printed. It's hard to show all of this published work in a single page, but you'll find here some examples of articles and covers from different magazines.
Thousand of pictures and articles published in different magazines/catalogs in Europe and in the USA!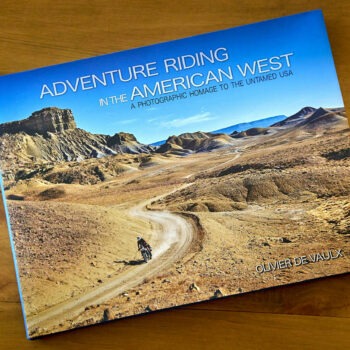 The first magazine I worked with was actually Moto verte, the biggest magazine about dirt-bikes in Europe. From Motocross to Enduro racing, from observed Trials to Rallye, they cover everything and that was a blessing to start my career here. I then collaborate with others magazines in Europe, such as Moto Revue, the oldest magazine about road bikes in Europe, Bike Magazine, MX Mag, Built, Motocross IT… Here in the USA I'm also working with RacerX, the famous magazine about MX and SX and Upshift Online, the best adventure oriented motorcycle magazine.
Other names you'll find here are brands like 100%, Bud Racing, ProCircuit, RXR Protect, Champ Factory, who used my pictures for their catalogs or websites.
Some examples of magazine covers using my pictures : Moto Verte, MX Mag, Motocross IT, Upshift Online, Moto Revue Classic, L'Integral, Bike Magazine…
Examples of articles (6 to 10 pages) published in Moto Verte, MX Mag', Upshift Online, RacerX, Moto Revue, Moto Revue Classic, Intégral, MotoCross IT, GPRacing…
Life Style
Outdoor shooting
Graduations, families, portraits
Online Gallery
High Resolution Pictures
Copyright free
Corporate
Outdoor / Indoor
Shop, Collections, Garage
Classic motorcycles
High Resolution picts
Copyright free
Action Sport
Outdoor / Tracks
Teams, Races, Riders…
Online Gallery
High Resolution picts
Copyright free
Web Sites
Wordpress solutions
Custom design
Mobile friendly
Social network integration
E-Commerce options